We're working with London National Park City , a foundation building a movement to make London greener, healthier, wilder and more enjoyable for all. Design can play a special role in this movement - not only by developing solutions collaboratively, but also by creatively shifting mindsets.
Our National Park City has been designed. From our canals, to the first ever public park Victoria Park, to the Commons that were saved in the 1860s, the cycle lanes, nature reserves, and tower block balconies: we have them because someone somewhere, a group of people more likely, decided it was worth doing or preserving. We've inherited so much from our ancestors and it is our duty to leave something good for future generations to build on.
We're starting this work with a series of audio journeys that explore London as a habitat where human and non-human can flourish. Creating connections between designers and National Park City Makers, the recordings will explore our city infrastructure and heritage and challenge our inherited worldviews to open up imaginations and inspire action.
The first episode will be dedicated to Regent's Canal as a potential site for multi-species design, to challenge our human-centred approach and explore the benefits of an ecocentric worldview.
Further details to be announced soon!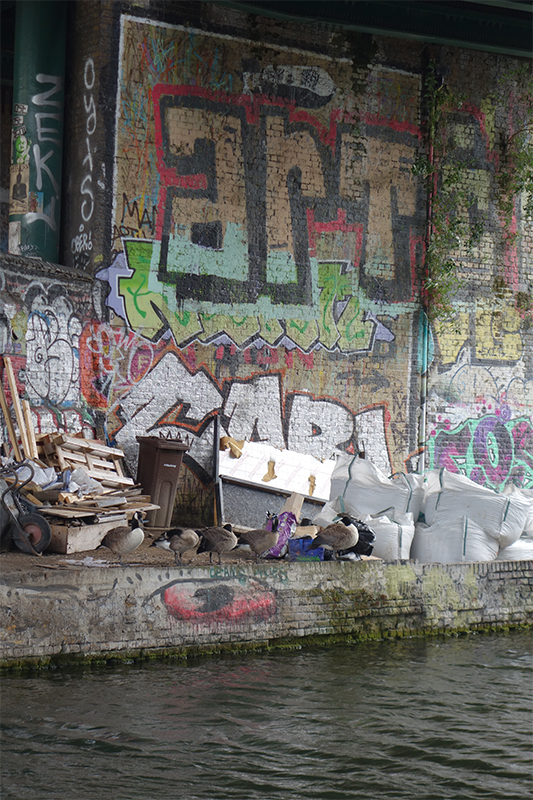 Non-Pavilion aims to put the topic of economics and its relationship to the environmental and social crisis on the agenda at London Design Festival 2019. Its symbolic presence and six superimposed Augmented Reality commissions serve to question the value of our growth-driven economic system, highlight its detrimental impact on the planet and human wellbeing and point towards alternatives such as degrowth and restorative balance. It is an invitation to question the systems within which we are made to operate using the medium of design, in order to gain more agency over them.
A curated programme of talks and activities focusing on the power of design to address the key issues of our age, whilst also inspiring the design community will be held during Exhibition Road Day of Design, 22 September 2019.
In collaboration with Studio MiCat and Proud Studio.
Commissioned by Victoria & Albert Museum for London Design, Festival, 14-22 September 2019
non-pavilion.org
/
V&A